This privacy statement discloses the privacy practices for qartaj. We are committed in protecting your privacy and encourage you to periodically review this page t o be informed of how we protect the information you disclose to us.

INFORMATION COLLECTION

At qartaj, we are committed to provide excellent customer service and outstanding value while respecting and protecting the privacy of our customers. To better serve you, we may collect and maintain certain information regarding, for example, your product and service preferences, dates of special occasions related to people you buy gifts for (e.g., birthdays), and billing and shipping information.
Qartaj is the sole owner of the information collected on this site. We will not sell, share, or rent this information to others in ways different from what is disclosed in this statement. amt.tv collects information from our users at several different points on our website.
REGISTRATION

When you make your first purchase on our site, you will be asked to create an account. By creating an account, the system will remember your personal and purchase information and the checkout process on future purchases will be fast, easy and always completely secure Creating an account is also fast and easy: simply enter your personal information once and select your very own username and password. Then during checkout on your next purchase, just login and the system will take care of the rest. At all times, your personal information is accessible to you to review, edit, or update as necessary information by logging in to your account.
PAYMENT

At checkout, we require the credit card Verification Value (CVV) code with every online purchase made with MasterCard and Visa Cards. The CIN is a 3 or 4 digits, numeric value is used to secure "card not present" transactions over the internet. This securityfeature is designed to protect you against consumer fraud. Your CVV number will not be stored or maintained on any of our systems and you will need to provide the number every time a purchase is made on www.qartaj.co .
DATABASE

Qartaj database tracks the traffic throughout our site. This information is used to compile overall statistics and is not recorded at an individual level. This includes IP (internet protocol) addresses, browser type, ISP (internet service provider), referring/exit pages, platform type, date/time stamp, and number of clicks to analyze trends, administer the site, track user's movement in the aggregate. The statistics help us decide which products and services best serve our members and guests.
COOKIES

A cookie is a piece of data stored on the user's hard drive containing information about the user. We may use both session and persistent cookies. Usage of a cookie from our site is in no way linked to any personally identifiable information. Cookies enable us to track and target the interests of our users in the aggregate by analyzing popular areas and products to enhance future experiences on our site. Cookies do not cause damage to your computer systems or files, and only the web site that transferred a particular cookie to you can read, modify or delete such cookie. If you do not want information collected through the use of cookies, there are simple procedures in most browsers that allow you to delete existing cookies, to automatically decline cookies, or to be given the choice of declining or accepting the transfer of particular cookies to your computer.
INFORMATION SHARING

Qartaj uses aggregate information from demographic surveys, traffic patterns and IP addresses to customize our site. Aggregate information is occasionally shared with partner third parties for purposes such as planning or executing advertising or promotions. We do not share any personally identifiable information. Qartaj gives you access to third party partners to provide you with certain services that are detailed below. Qartaj will provide that third party with your transaction information and then that third party will collect additional information if needed to provide you with the requested service such as outside shipping company to ship orders, and a credit card processing company to bill users for goods and services.
ONLINE OFFERS

If you provide amt.tv with personally identifiable information, this information may be used to communicate to you information regarding amt.tv and its products and services. For example, we may communicate to you information regarding promotions, surveys, contests, sweepstakes or product or service updates. Your personally identifiable information may also be used to improve and customize our Web Site's content, layout and services. These uses improve and customize our interactions with you to better meet your needs.
SPECIAL EVENTS

If you choose to participate in a special event (for example, a promotion, contest or sweepstake), amt.tv may share your personally identifiable information with those organizations participating in the applicable event. Typically, these third parties do not use your information for any other purpose other than to manage the event. In some cases these third-party partners may send you promotional materials regarding their products and services. In these cases, you will be given the opportunity to opt-out, and not have your personally identifiable information shared with that third-party partner.
SECURITY

Qartaj registration/order form does not ask users to enter any sensitive information. The user credit card information is required only during the payment process, for which the user is routed to the secure payment Gateway hosted by Commercial Bank. Qartaj does not store any credit card related information provided by the user during the payment process.
SUPPLEMENTATION

In order for amt.tv to properly fulfil its obligation to our customers, it is necessary for us to supplement the information we receive with information from third party sources such as our affiliated websites. For example, in order for qartaj to enhance our ability to tailor the site to an individual's preference, we combine information about the purchasing habits of users with similar information from our affiliated sites, and amt.tv. When a user makes a purchase from any of these companies, the companies collect and share that purchase information with us so we can tailor the site to our users' preferences.
UPDATE INFORMATION

If a user's personal information changes (such as your zip code, phone, e-mail or postal address), we provide a way to correct, update or delete that user's information provided to us. This can be done by using the User's own by login and updating their personal account.
CHANGE OF POLICY

We reserve the right to change this privacy policy, and any of our policies or procedures concerning the treatment of information collected through the site, without prior notice. You can determine when this privacy policy was last revised by referring to date at the top of this page. Any changes to our privacy policy will become effective upon posting of the revised policy on the Internet, accessible through the site. Use of the site following such changes constitutes your acceptance of the revised policy then in effect. We encourage you to periodically review our privacy policy to ensure familiarity with our most current version.
By using this Web Site, you agree to amt.tv privacy policy. This is our entire and exclusive privacy policy and it supersedes any earlier version. We may occasionally update this privacy policy. When a revision is made we will revise the "last updated" date on this page. We encourage you to periodically review this privacy policy to stay informed about how we are protecting your information. Your continued use of this Web Site constitutes your consent to this privacy policy and any updates.
INFORMATION UPDATE

We reserve the right to transfer any and all information that we collect from users of the site to a third party in the event of any merger, sale, joint venture, assignment, transfer or other disposition of all or any portion of the assets or stock (including without limitation in connection with any bankruptcy or similar proceedings) relating to qartaj.
Finally, notwithstanding any other provision of this privacy policy to the contrary, we reserve the right to disclose your personal information if we believe that we are required to do so (i) by law; (ii) to comply with legal process or governmental requests; (iii) to enforce our Terms of Service; (iv) to protect our operations or those of any affiliated entities; (v) to protect the rights, privacy, safety or property of amt.tv, any affiliated entities, you or others; and (vi) to permit us to pursue available remedies or limit the damages that we may sustain.

To install this Web App in your iPhone/iPad press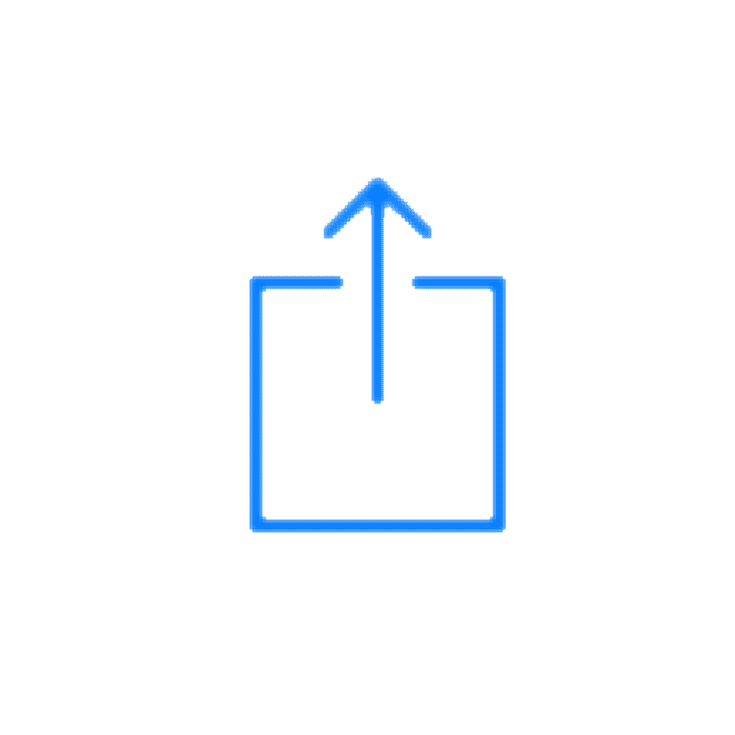 and then Add to Home Screen.